About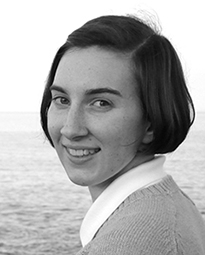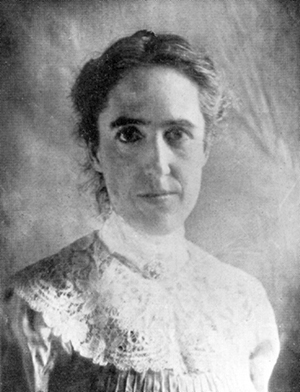 Katy is an archivist, editor, and writer. She found herself "lost in the stacks" after following her passion for words and stars. While still in high school, she presented a historical paper on Henrietta Swan Leavitt at an international astronomy conference and was then invited to visit the Harvard-Smithsonian Center for Astrophysics. There, she viewed cabinets filled with thousands of starry photographic plates from the late nineteenth century. A powerful scanner has digitized the plates in order to make them available to astronomers around the world. It was then that she discovered the intriguing possibilities of archives in making information available for research.
Today, Katy is a Certified Archivist and holds a Digital Archives Specialist certificate from the Society of American Archivists. She earned her master's degree in archives management from Simmons College and her bachelor's degree in English/journalism from the University of New Hampshire. She is available as an information management consultant under the company she founded in 2007, StarWrite.
The mission of StarWrite is to create and manage well-researched, accurate, and accessible information to fulfill the needs of targeted audiences.
Archiving
Katy earned her archival certification from the Academy of Certified Archivists, demonstrating her knowledge of the scope of professional practice. She is also a Digital Archives Specialist with a certificate from the Society of American Archivists. As such, she develops and implements policies and strategies to ensure the long-term preservation and availability of valuable information. She has expertise in access tools, such as finding aids, which enable researchers to locate relevant materials. Information is not usable if it is not discoverable and accessible.
Research interests:
preservation
reference services and access
digital stewardship
metadata management
advocacy and outreach
copyright management
information security
Services offered:
arranging and describing collections using current standards
preserving analog and digital resources
properly storing archival materials
creating access tools, including finding aids
establishing and implementing archival policies and procedures
conducting research using historical materials
publicizing archival institutions
Editing
Katy is a self-driven, perceptive editor who is known for her eye for detail. She skillfully organizes and refines information into its most essential parts. While editing, she enjoys constantly learning something new and knows how to translate abstract, technical information into useful material for targeted audiences. She is ardent about consistent, grammatically correct, factually accurate, and engaging information. She is also proficient in paleography of seventeenth- and eighteenth-century manuscripts.
Recent projects:
Dictionary of Archives Terminology. Published by the Society of American Archivists. | Edited the award-winning online dictionary by defining terms based on archival literature, locating citations, and citing sources.
Journal of Contemporary Archival Studies. Published by the New England Archivists and Yale University Library. | Initiated and coordinated a book review column. Proofread articles and the website. Served as a peer reviewer.
NEA Newsletter. Published by the New England Archivists. | Coordinated production of the regional newsletter. Assembled news updates from New England–area archival repositories.
Services offered:
copyediting
proofreading
substantive editing
fact-checking and researching
peer reviewing
transcribing manuscripts
Writing
Katy has always had a love of writing. With great importance on word choice, she carefully crafts information that will educate and inspire readers. In particular, she combines her language skills with her archival knowledge to share the value of history. She is also an adept interviewer and photographer.
Recent projects:
Journal of Contemporary Archival Studies. Published by the New England Archivists and Yale University Library. | Managed the journal's marketing and communications. Developed and implemented social media strategies.
Various libraries and archives. | Produced print and digital marketing materials for internal and external distribution channels. Example documents include brochures, press releases, and annual reports.
Services offered:
producing marketing materials
reviewing books and resources
writing newsletter, magazine, and journal articles